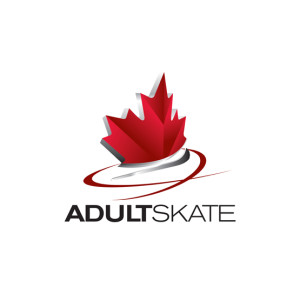 Quick Facts
Classes:
Every second Friday morning
6:15-7:00 am
Cost:
$100
Dates:
October 13, 2017 - February 16, 2018
AdultSkate
What is AdultSkate?
AdultSkate is the newest skating program added to our club, which offers a dynamic learn-to-skate program specifically for adults that focuses on fun, participation and basic skill development.
Who's it for?
Adults who are interested in learning the basic fundamentals of skating.
Who teaches it?
NCCP-trained professional coaches, assisted by trained program assistants.
What will you learn?
Similar to what children learn in the CanSkate program, adult skaters will learn a series of balance, control and agility skills.
What can you expect?
Action, movement and fun! Lessons are given in a group format with a coach-to-student ratio of a maximum 1:10. Skaters progress at their own rate and coaches make sessions active using teaching aids, upbeat music and a wide variety of activities that create a motivational environment and promote learning.
What do you need to participate?
All you need are skates and skate guards, a CSA-approved hockey helmet, long pants, mittens, warm sweater or jacket. Dress in layers – it will get warm!